The PALE-Blu Bluetongue Factsheets
Factsheet 1: Target audience - The general public, journalists (press pack) and policy makers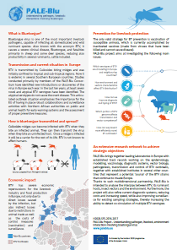 Learn more about the bluetongue virus and the PALE-Blu project in this accessible factsheet aimed at the wider community.
Suitable as an introduction for the general public, journalists (press pack) and policy makers. 
Inform yourself and learn how bluetongue is transmitted, its current distribution in Europe, the economic impact and how it affects livestock production.    PALE-Blu is an extensive research network focused on tackling the spread of the bluetongue virus (BTV).
Factsheet 2: Target audience - The scientific community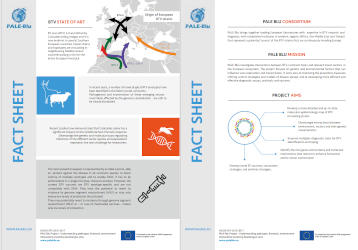 A factsheet on Bluetongue prepared by the PALE-Blu consortium for consumption by our scientific peers.  Outlining the current state of play for the virus and outlining who we are and how we are attempting to tackle the virus.